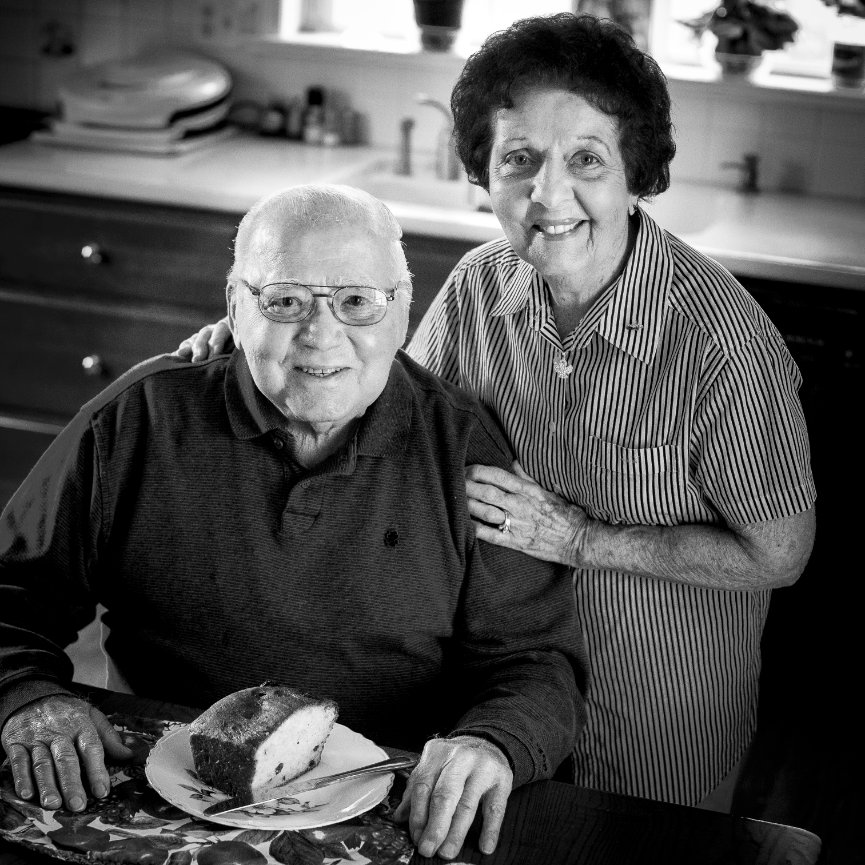 On the occasion of their 66th anniversary today, facesofMalvern choice was an easy one.  My parents!  Ann and Ray Campli, have been residents of Malvern for 59 years.  Everyone sees them around town. I know this because anyone who has interaction with my parents tells me about it every time I speak to them.  The conversation goes something like; I saw your mom today at Worrell's, or I saw your parents on Sunday at the 9:00 mass at St. Pat's. You see they have been going to these and a few other spots around town for a very long time. In fact, mom was the lady behind the counter at Kohlerman's from the mid 60's until retirement, while dad fixed anything that was broken just down the road at Wm. Henry apartments. This clean living is what helps you get to 66 years of marriage and coming up on 89 years old.  But photographing my own parents was actually in my mind for several days. How would I approach this session? You see in their generation people always dress in their Sunday best for a photo. But if you read my story up in the blog header, you will read the goal is to photograph by natural light and in a natural setting. The most natural setting in an Italian family is the kitchen table.  So be it.

Here are the answers to a few of my questions.
Q. Why Malvern?
mom. That is where we found the house with the best price!
dad. We went looking around and found a house that was suitable for us, and at the right price
Q. What is your favorite food?
mom. crab cakes
dad. gnocchi
Q. How do you define success?
mom.  caring about my children, grandchildren, and great grandchildren and always praying that they stay well. That's what makes me happy
dad. having enough money to live a comfortable life, and being married to mom!
Q. If you were traveling to mars and could only take one album with you, what would it be?
mom. Frank Sinatra
dad. Mario Lanza- When you are in love it is the loveliest night of the year
Q. Who do you idolize?
mom. I idolize everything my children do and that they be successful.  That makes me happy because I love them.
dad. No one.